Tacos, Tortas & Tequila: The Perfect Marriage of Mexican Bites and Booze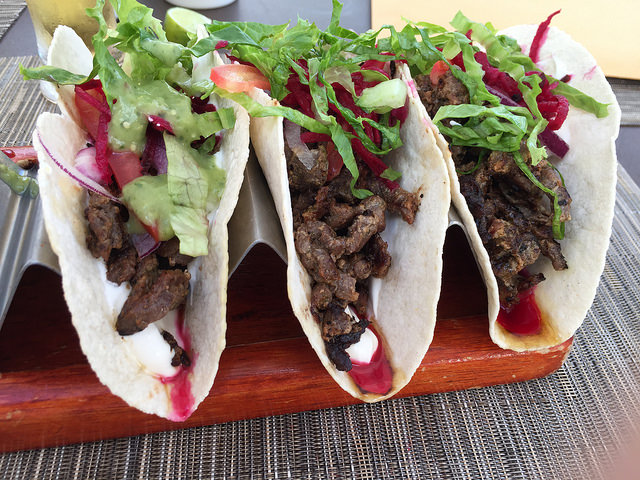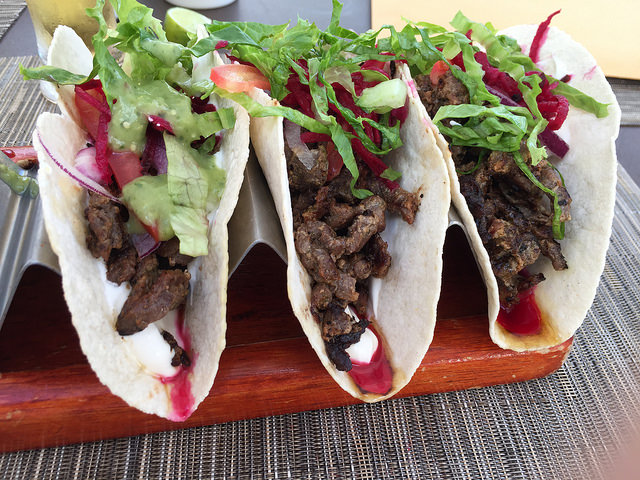 Tacos, Tortas & Tequila—also known as TTT—made its Silver Spring debut a few months ago with a colorful interior, a fully stocked bar, and a list of fresh and inventive Mexican dishes. TTT offers a convivial bar atmosphere and casual menu downstairs, while sister restaurant Buena Vida serves up the more formal fare and brunch upstairs.
Snag a seat at the bar and sip on a TTT margarita with black tequila, agave, lime and strawberry, mango, and an infusion of spice. As you sip, select your bites. Start with some guacamole or chips and salsa, then dig into spit-roasted al pastor tacos with pineapple or grilled mahi-mahi tacos with cabbage. If you prefer a torta, a quesadilla, or a tostada, these are all on the menu, too. Save some room for dessert if you want to try the churros or a specialty milkshake.