Indulge in a European Pastry at Bread & Chocolate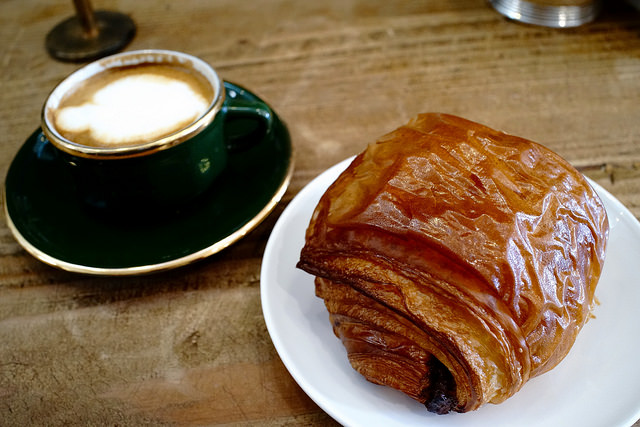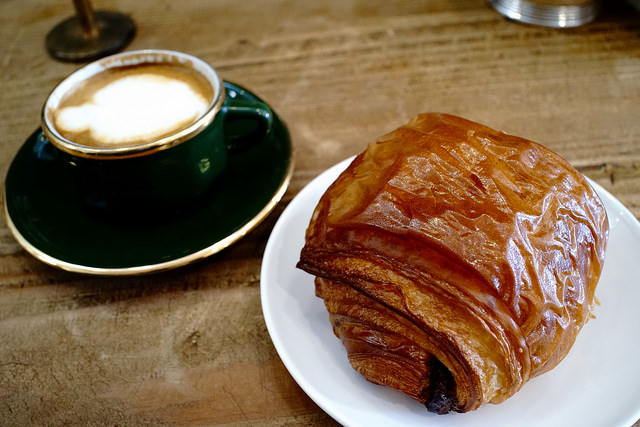 Croissants filled with chocolate. Gooey chunks of monkey bread. Muffins flecked with blueberries. Bread & Chocolate takes dessert seriously, as evidenced by decadent treats like these, but not so seriously that you have to eat your dinner first. In fact, all of these pastries—and many more—are on the breakfast menu alongside artisan coffee drinks and tea.
If you're looking for something more filling in the morning, try the bircher muesli, a house-made muesli of rolled oats topped with yogurt and fresh fruit. You can also dig into a croissant sandwich stuffed with eggs, bacon, avocado, and basil pesto. For lunch, try a sandwich, flatbread, or salad. The recently unveiled salmon sandwich showcases a Caribbean-spiced filet of fish with roasted red pepper, lettuce, tomato, and whole-grain mustard on ciabatta bread.