Enjoy Authentic Mediterranean Food at Sababa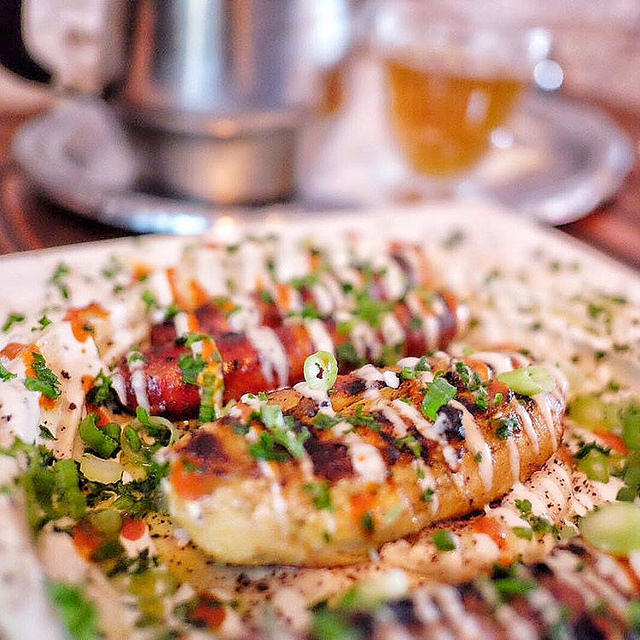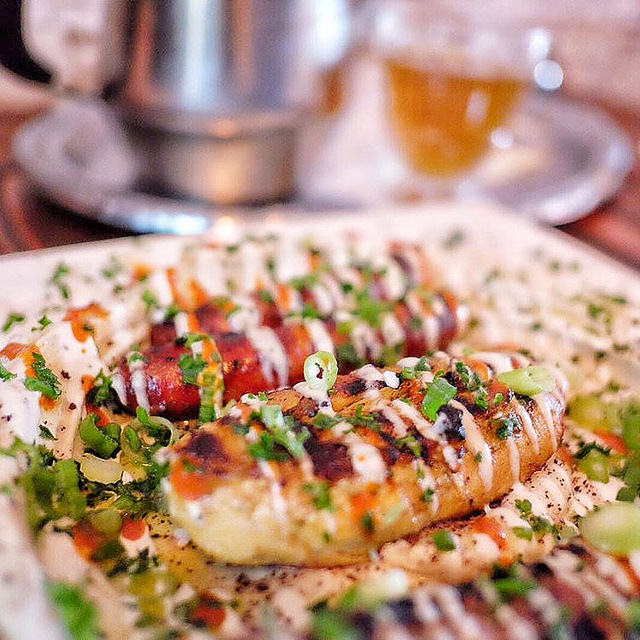 In Hebrew, the word "sababa" means "cool" or "great," so it's a fitting moniker for Sababa, a DC eatery that opened about four weeks ago. You might find yourself uttering the exclamation when you walk into the space, which was designed to evoke Tel Aviv. Its colorful Mediterranean tiles and sails hanging overhead do just that.
Start your meal with some of the house-made hummus, either the classic hummus tahina or whatever house-made hummus of the day is on the menu. Then share a few small plates, like the Israeli salad flecked with cucumber, tomato, onion, mango, and pickled fruit or the taameya, a fava-bean falafel with harissa tahina. Just make sure that you save enough room for a kebab of salmon or steak from the wood-fired grill or one of the entrees, like the veggie tagine or the lamb shank. Wash down your feast with a house-crafted pomegranate-rosehip soda.