5333 Connecticut Oct Featured Artist: Katie Heffelfinger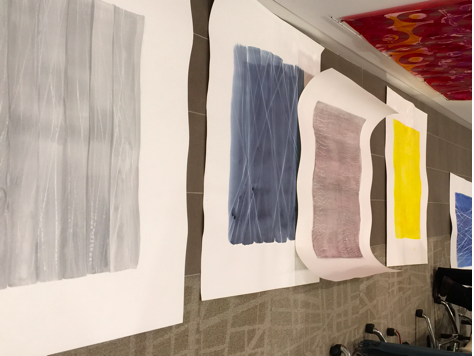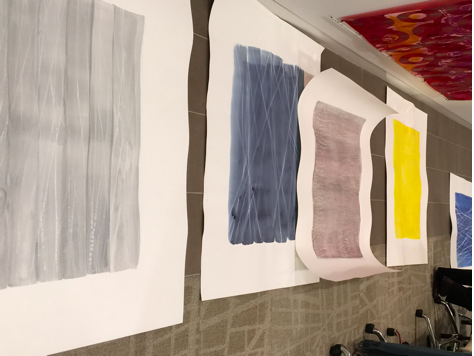 Artwork from local and renowned artists line the common areas at DC's 5333 Connecticut, a top luxury apartment residency, and we want you to be able to take a closer look at the work and the artists behind the pieces.
As we support local and national artists by featuring their art in our halls and on our walls, we want you to get a chance to meet the artists behind the artwork.
For our October 5333 Featured Artist of the Month, meet Katie Heffelfinger and her work on our walls.
"Based in New York, artist Katie Heffelfinger creates one of kind watercolors in bright vibrant hues, on handmade paper."
Heffelfinger makes hundreds of test strikes to test the various aspects of the pigment and the paint's ability to adhere and blend. These small paintings litter the floor of her studio, while large sheets of Coventry Rag are prepared for the major paintings. Each batch of paint is made fresh for the batch of paintings to come. She mixes colors in family groups together, blacks and blues, yellows and golds, browns and oranges, reds,
Each piece Heffelfinger labors over is worked with 2-10 others of like colors and must dry fully between color cycles. This takes usually 3-4 days, and she prefers to spread the work out over a large studio so the paintings won't be disturbed by moving them during their dry where the paint evaporates and becomes the next layer of what you will see."
Her detailed watercolor work is extraordinary and her meticulous paintings can be seen at 5333 Connecticut or on her website.
Check back in November for the next 5333 Connecticut featured artist of the month.