Once Upon a Time at 5333 Connecticut: The Features and Amenities You've Been Dreaming Of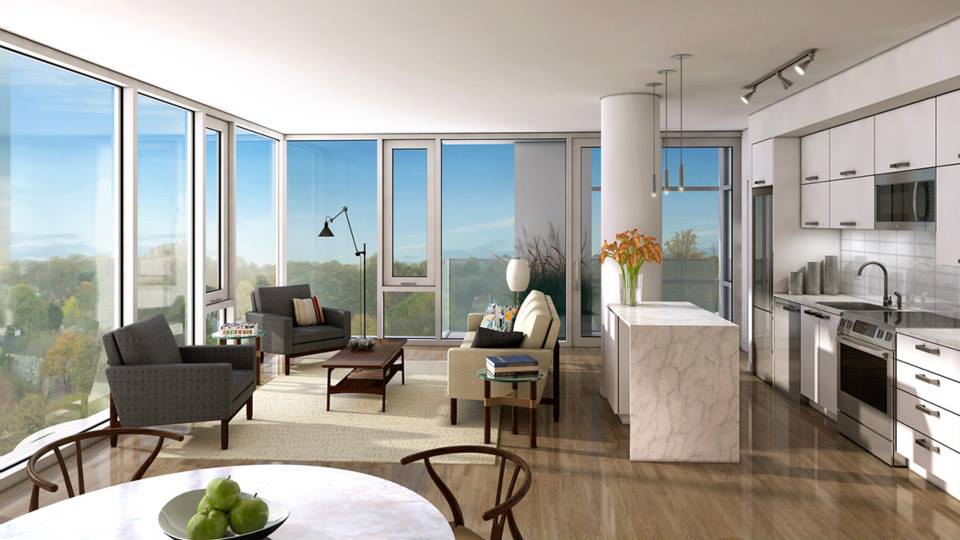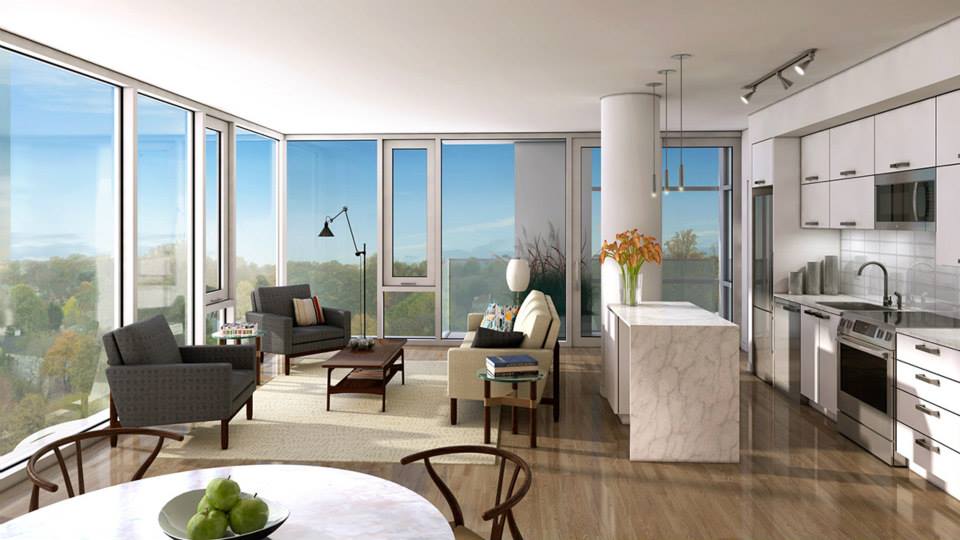 In the quiet, tree-lined streets of D.C.'s Chevy Chase neighborhood, something big is about to happen.
A brand new luxury lease up is about to take the stage with a modern appeal that stands out, and the cutting-edge features and amenities to match. It's a story about true love, and it all starts here at 5333 Connecticut, on the corner of Connecticut and Military. Ready?
Once upon a time…
You had a long day. But as you pull into one of 173 underground parking spaces at 5333 Connecticut, you breathe a sigh of relief. There's nothing better than not having to scrape the ice off your car before work! Plus, it's Friday. Can't get much better than this.
On your way up to your apartment, you notice the underground vertical bike storage racks and make a mental note to buy a new bike in spring—it's a great way to get fresh air, exercise, and save fuel.
Once inside, you remember that your weekly delivery of fresh ingredients to cook dinner should be here. You head to the front lobby area and are greeted warmly by the 24-hour concierge. Your box is being stored in the separate package storage area in the mailroom, just waiting for you.
You head upstairs, open your door, and the sun's just starting to set through your floor-to-ceiling glass windows in the living room. The warm beams fall across your Kaindl Heritage Concord Hickory wood floors that always seem to look clean, even with a pet.
And then there's the kitchen. 4×12 Glacier White glass backsplash, high-gloss white cabinets, a Danze kitchen faucet—it's one of the main reasons you chose this apartment over the rest. You rest the refrigerated box on your gleaming kitchen countertops—Torquay from Cambria—and kneel down to give your Beagle mix some much-needed attention. He's been cooped up inside for most of the day, so it's time for some fresh air! Time to leash up.
Both of you take the elevator upstairs to the rooftop dog walking area. One floor up, the elevator stops, and a neighbor and their friendly Labrador Retriever step on. Your dogs start playing in the elevator, so you share information and decide to set up a doggy play date (it's not every day your dog makes a new bff).
After both dogs have done so many laps they're panting hard, and you're starving, it's time to head back inside. You say your farewells, and part ways. Back to the apartment…it's dinner time!
Your dog's food doesn't look nearly as appetizing as the chicken tacos you're currently cooking. You swing open your Bosch stainless steel fridge to find the Sriracha—your signature ingredient in almost everything—and turn off the stove. Nothing like a home-cooked meal to start off the relaxing weekend.
After devouring those tacos, it's time to make plans for the night. To stay in, or to go out? Too many group text messages later, you and your close friends decide on a hybrid. Start off the night with drinks in 5333 Connecticut's toasty community room with a fireplace, flat screen TVs, and a billiards table. In the summer, you'll take the pre-game party to the roof with a BBQ, fire table, and a dip in the pool—but during the cold months, you can't beat the community room.
Four hours later, it's last call at the bar. You and your friends have had a great time, but it's been a long week. Everyone's ready to get home. You've got your mind on the gorgeous MAAX bathtub waiting for you. Hey, it might be late, but there's nothing better than ending your Friday night on a relaxing note.
As you make your way to bed (far later than planned), you savor the feeling of the tufted loop carpeting underfoot. It's one of those little bedroom luxuries you never knew you needed until you had it.
As you drift off to sleep, you make vague plans to be at 5333 Connecticut's onsite fitness center (or at least the yoga room) bright and early in the morning. In the back of your mind, you know that a leisurely brunch with the same friends from last night is 99% more likely to pan out—but hey, you can set the bar high.
The end.
Or is it the beginning? Make plans to see 5333 Connecticut for yourself, and get in touch with us today if you have questions. We'd love to welcome you home. Who says apartment dreams can't come true in D.C.?